Welcome to amazing life changing training
 

 'where you learn to be a creative thinker'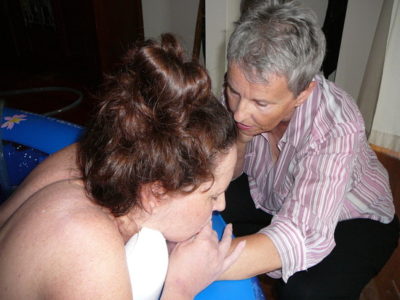 Doula workshop dates:   
21/22 Nov., 2020, 27/28 March, 2021, 24/25 July, 2021.  Spaces are limited and fill up quickly.  Online theory modules 1 & 2 must be completed prior to the workshop
CHOOSE:

Birth Doula Training OR Post-Natal Doula Training OR Birth & Post-Natal Doula Training  INCLUDES free mentoring & copy of Susan's books
YOU CAN BOOK HERE, DOWNLOAD YOUR ONLINE THEORY MODULES AND GET STARTED
What you will learn – to look and listen and to do this with your senses, having not judged anything in advance!  To do this with your heart, obeying your truest feelings, finally, do this with your soul, responding with vision and deep purpose through skilful communication. 
Online/Face to Face doula training format
Welcome to our new and improved format, combining theory training online followed up with face to face training in a weekend workshop in the beautiful Blue Mountains, NSW.

We know that something as personal and transformative as becoming a doula simply cannot be imparted only online, which is why we have created the optimum learning experience.  We believe our doula training is the most comprehensive Australian doula training available, giving you well-rounded knowledge in all aspects of pregnancy, labour and birthing.  You will leave feeling passionate and confident to empower women during their birthing experience.
ARE you looking for a career change with a 100% job satisfaction guaranteed?
DO you want to support women during pregnancy, labour and birthing?
DO you want to learn how to create the optimum environment for labour and birth?
DO you want the opportunity to change birthing outcomes for women and their babies?
DO you want to understand the hospital system and how midwives and obstetricians think?
DO you want to empower birthing women to connect with their innate birthing power?
DO you want to discover the absolute joy of emotionally and spiritually supporting a birthing woman?
BOOK HERE:  https://birthright.com.au/product/total-birth-doula-training-modules-1-2/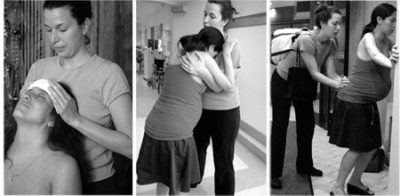 What is a doula?  A birth doula is this amazing woman who trusts normal birth and believes in every birthing woman's ability to connect with her feminine power and birth her baby as she chooses.  A doula is strong, empowering and a great communicator.  She will provide support during pregnancy, labour, birth and post-natally, both emotionally and physically.  Research shows that having a doula reduces the need for medical intervention by as much as 70%.  The World Health Organisation recommends a doula
Why choose Birth Right training?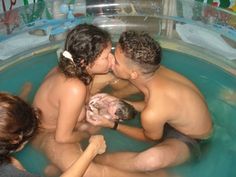 Birth Right doula training is unique education, designed by Susan Ross, with 40+ years of experience in pregnancy, birthing and postnatally
 "I am the Founder and Director of Birth Right Training Academy, background in midwifery, doula trainer, Inside Birth® trainer, educator, Hypnotherapist, NLP Coach/Practitioner, Time Line® Therapist, public speaker, published author and mother/grandmother.  I am passionate about teaching doulas the skills to support, advocate and negotiate the best care for birthing women.  Our Birth Right Doula Training course will change your life on so many levels.  It will challenge your core beliefs, values and attitudes to pregnancy, birthing, families and community.  It is a doulas privilege to be invited to share the extraordinary journey of labour and birth with a woman and her family."
Weekend workshop dates:  21/22 Nov., 2020, 27/28 March, 2021, 24/25 July, 2021.  Spaces are limited.  Online theory modules 1 & 2 must be completed prior to the weekend workshop.
What happens next?
On completion of your doula training, graduates receive the highly-regarded Birth Right Doula Certification.  You will then be eligible to join our Birth Right mentoring team where you will receive ongoing support, in-service and mentoring throughout your doula career.
Postnatal Doula Training – empower women to trust their instincts.  No-one knows their baby better than Mum
DISCOUNT OFFER:  On post-natal doula training.  SAVE $200 – book now.
https://birthright.com.au/product/post-natal-doula-training-module-3/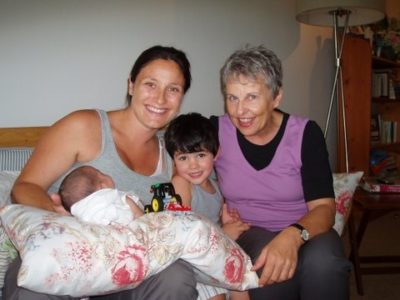 Download:  WHAT YOU WILL LEARN
Welcome to the only specialised Post-Natal Doula Training course in Australia.  Click on links below to get started.  You can choose:  Post-Natal Training or Birth & Post-Natal Training
https://birthright.com.au/product/post-natal-doula-training-module-3/
Birth & Post-Natal Doula Training  
Coming home from hospital with a new baby can be overwhelming. Many new Mums do not have extended family support and most partners have limited time off work.
This training will prepare you to support, nurture and guide new parents, to build confidence in their own ability to parent.  Imagine how wonderful it would be to offer this specialised service to your birthing clients.
"The Post-Natal Doula Training with Susan was fantastic. She managed to cover a lot in such a short space of time!  It was so good to have all the up-to-date information about breastfeeding, sleep, settling, vaccinations, and the emotions of mum and baby in the first few months after birth."  Lucy Penhallow
"The Birth Right post-natal doula course felt to me like the completion of the circle – a rounding off of all the incredible information I had learnt and discovered in the doula course. I feel an amazing satisfaction in now being able to support and assist women and families throughout their journey."  Romy Farmer
"The longer I stay in this business, the more I realise that your training really gets to the core of the role and I am so glad I was taught well from the start.  Thank you so much."  Kylie Tai