WHAT IS THE MOST POWERFUL WEAPON IN THE WORLD?
"Education is the most powerful weapon which you can use to change the world."  Nelson Mandela
If education is the most powerful weapon, WHO, then, IS THE MOST IMPORTANT TEACHER?
Is it an English teacher?  University teacher? Early childhood?  Primary school?  High School?  Maybe it's the music, sports, art teacher?  Almost everyone can remember that one teacher who made an impact, the one that changed your direction, who genuinely cared about who you were and where you were headed.  For me, (and it was a long time ago), it was my year 4 teacher, Mr. Vandenburgh at Nth. Albury Primary School.  I was 9 yrs old.  I knew he liked me, believed in me, praised me for good work (and only for work that deserved praise!) and told my parents I was smart and had potential.  So my parents made me an offer (prompted by Mr. Vandenburgh) if I came in the first 3 at end of year exams (I did mention it was a long time ago and this was the system) I would get a bike (something I had desperately wanted for a long time).  So I came 1st!
There are many stories like mine, and what it showed me at that very young age was the power of belief.  Suddenly I had both parents plus a teacher believing that I could achieve, and so I became excited and believed I could achieve.
WHERE DOES EDUCATION BEGIN?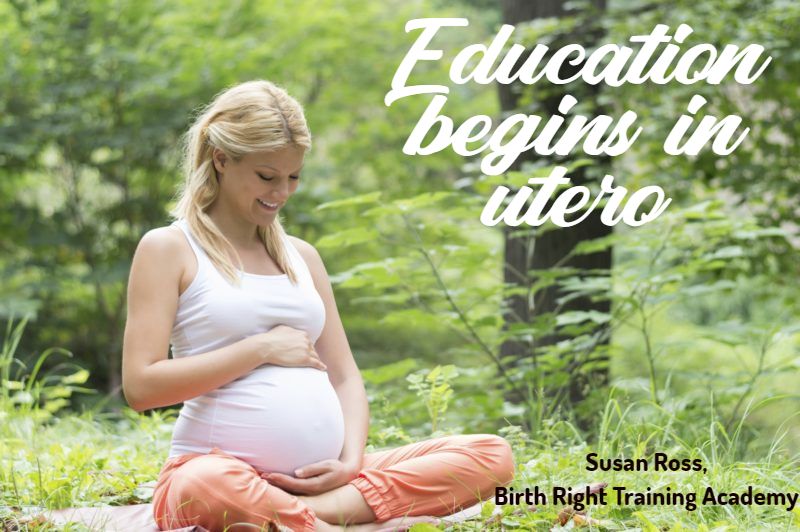 There is much debate and criticism of parents who place their child into Day Care too early, or too late, or into the 'wrong' Day Care, Early childhood program.  There is equal debate and criticism of 'stay at home Mum's', and there is certainly debate about 'hot-housing' parents.  https://en.wikipedia.org/wiki/Hothousing  And all this debate and analysis can be useful (mainly for bureaucrats) to determine funding to various education programs.
What is totally overlooked is the important role of creating a happy, healthy and emotionally secure baby.  Education MUST begin in utero.  In his book Dr. David Chamberlain highlights the transformative journey each one of us must undergo in the womb.  https://www.booktopia.com.au/windows-to-the-womb-david-chamberlain/book/9781583945513.html
AN OPPORTUNITY IS HERE FOR YOU TO TEACH PREGNANT COUPLES
At our Inside Birth® Childbirth Educator training, you will learn how to teach pregnant couples the power of connecting, educating and having fun with their unborn baby – laying down the foundation for a happy, well-adjusted life.  In just 4 days you will graduate as an Inside Birth® Educator.  NOW ACCEPTING ENROLMENTS FOR NOV., 2020 & April, 2021.  Don't miss out on this Early Bird offer – we even offer payment plans!  https://birthright.com.au/training/inside-birth-childbirth-educator-training/
DO YOU WANT TO MAKE A DIFFERENCE?
What counts in life is not the mere fact that we have lived.  It is the difference we have made to the lives of others that determines the significance of the life we lead.
There is always something YOU can do to make a difference.
Ask yourself?  What is it that I want to contribute to this world?  How do I want to serve humanity and make the world a better place?