CHOOSE BIRTH RIGHT FOR ALL YOUR TRAINING
Benefit from my 40 years of experience in pregnancy, birthing, parenting, counselling, hypnotherapy when you train with Birth Right.
OFFERING:
Inside Birth® Childbirth Educator Training
Birth Doula Training
Post-Natal Doula Training
Enrol for combination or do individually
This is an opportunity to change minds/change lives by providing pregnant women with unique and powerful techniques for pregnancy, labour, birthing and parenting.  Teaching mind/body/baby connection and how to lay down a blueprint for life – starting in utero, well before baby is born.  It is a fun and fascinating journey that allows women to be empowered, confident and enjoy their birthing.
Combine the 3 trainings to offer women a wonderful continuity of education and emotional support for pregnancy and birthing which will benefit them for a lifetime.
I know the system, hospital and homebirth INSIDE OUT and  I want women to have the best experience possible to enjoy pregnancy, birthing and becoming parents.  How we give birth matters and I have witnessed over many years the increasing, accumulating fears that women have about birthing.  These are easily undone and replaced with positive thoughts about pregnancy and birth that develop a very special connection with baby in utero – essential to birthing gently and with confidence.
You have choices in pregnancy
Birth Right was born around 10yrs ago, due to my increasing frustration with the hospital system and the disempowerment of pregnant women.  What I saw and heard was often horrifying and unbelievable.  I had for a number of years, a private practice, providing insightful education, empowering women about their rights and choices.  Compared to working in the confines of a flawed hospital system, this work was wonderfully freeing and allowed for clear and truthful options to be offered in an unbiased environment.
Shopping around for a caregiver, place to birth, antenatal class and a doula is essential for those who want to give their baby the best opportunity to enter the world peacefully.  There is a lot of misinformation that is 'sold' to pregnant women, from many who are not qualified to advise.   'Birth Right' by Susan Ross is not a book about 'how to have a baby'.  It is a book about the importance of shopping around for caregivers, place of birth, doulas, education, what questions to ask and what answers you should be getting.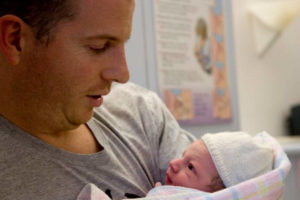 At Birth Right we cut through the jargon and guarantee to give objective and accurate information and empowering education, in particular making sure that at every step you understand your choices, and there are many.  Every decision made during pregnancy is made on behalf of your unborn baby.