POSTNATAL ONLINE DOULA COURSE

 
Empower women to trust their instincts.  No-one knows baby better than the Mum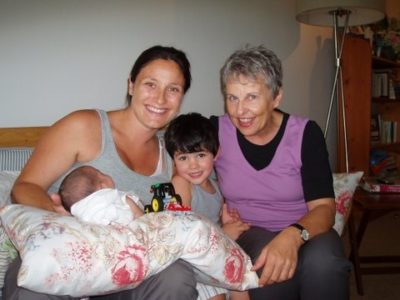 Welcome to the only specialised Postnatal Doula Training course in Australia.  Adults have an understanding that the baby is coming from inside to outside but the baby may not know this.  Baby may not know he is out, that he made it.  He may be stunned by what has just happened.  The doula helps new parents to navigate the baby's integration into the outside world.  Click on links below to get started.
Coming home from hospital with a new baby can be overwhelming. Many new Mums do not have extended family support and most partners have limited time off work.
This course will prepare you to support, nurture and guide new parents, to build confidence in their own ability to parent.
WHAT YOU WILL LEARN
MODULE 1
The role of a postnatal doula – what service should be included and excluded
How to be an 'effective' doula
Communication skills
MODULE 2
Birth debrief and healing

Connection is key

About the transition to motherhood
MODULE 3
Attachment and bonding
Trusting intuition
MODULE 4
Understanding the physical/emotional needs of the newborn
Understanding normal newborn communication
Why babies cry
Sleep and settling baby
MODULE 5
Attachment parenting & 'other' styles?
Sleep and settling for a new Mum and Dad
MODULE 6
MODULE 7
What about Dad?
Changing relationship with extended family
How to nurture a couples' relationship
MODULE 8
S.I.D.S.
Normal 'blues' and PND
MODULE 9
MODULE 10
Setting up your doula business
"The Post-Natal Doula Training with Susan was fantastic.   It was so good to have all the up-to-date information about breastfeeding, sleep, settling and the emotions of mum and baby in the first few months after birth."  Lucy Penhallow
"The Birth Right post-natal doula course felt to me like the completion of the circle – a rounding off of all the incredible information I had learnt and discovered in the doula course. I feel an amazing satisfaction in now being able to support and assist women and families throughout their journey."  Romy Farmer
"The longer I stay in this business, the more I realise that your training really gets to the core of the role and I am so glad I was taught well from the start.  Thank you so much."  Kylie Tai