Have you had a difficult, tumultuous, or traumatic birth experience?
Have you experienced a birth that was not what you planned?
Did it go pear-shaped?
Are you left with feelings of anger, frustration? Not understanding what happened and why?
Has this affected your relationship with your baby/child?
Has this affected your relationship with your partner?
Do you feel really anxious about any future pregnancy?
Do you want some answers? Some women just want to explore the many emotions surrounding their birth, feelings that maybe surprised or overwhelmed you.
Hypnotherapy is a powerful tool.  Healing with hypnotherapy happens quickly and easily. Through hypnosis you can heal the emotional wounds and establish a deep and lasting bond with your baby.  I will show you how to heal your baby's imprint of his birth, so he has a positive memory about his entry into the world.  This healing will enable you to move forward with a positive mind set and a healed relationship with your baby/child and your partner.
DID YOU KNOW your mind does not forget things but simply files all your life experiences away in the subconscious mind, including your views about birth which were formed when you were in utero.
Healing negative experiences and thought patterns is vital so as not to pass on to the next generation and repeat unwanted familial behaviours.
Why do a birth debrief/healing?
Birth is such an important life event, and the experience stays with you forever, and all sorts of things can trigger these raw emotions well into the future. The roller coaster of medical intervention that happens in so many labours can feel like you are being swept along with no control. It's only afterwards, and looking back, that you may have many unanswered questions. This can have an impact on many aspects of your life, including your relationship with your partner and your baby.  YOU DON'T HAVE TO LIVE WITH THIS   If you are not intending to have more children, it is still important to come to a place of understanding and healing, so that you can move on in your mothering role.  Through hypnosis we can open the window to allow the healing to happen quickly and easily.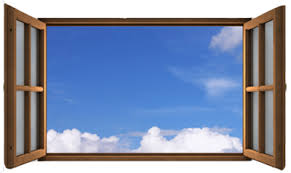 This is healing for you and your baby/child, no matter what time has passed since giving birth.  It is never too late!  Dad's also benefit from a birth debrief/healing.  It is a very different experience for men and they need to also heal.
With the current very high rates of Caesarean Section and epidurals, there are more and more women who are deeply traumatised by their labour and birth.
To book an appointment ph: 

0419 606 171
Appointments available on

ZOOM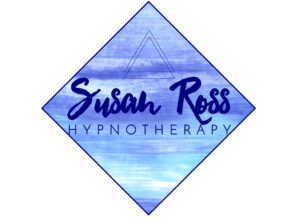 "Thank you so much for your help in preparing for the birth of my baby. The year-long mental, emotional, spiritual and practical preparation was not for the faint-hearted! But it was a journey of healing. The process enabled me to become centered and find courage I didn't know I had. Following the birth debrief from my first birth, I was able to appreciate this pregnancy and connect with my unborn baby in a healthy way." Kylie
"My birth debrief/healing appointment with Susan Ross completely shifted me. I was in a place where I was almost always tense, unable to look at photos of my daughter in her first moments of life, and unable to talk about her first few weeks without crying and having my chest seize. Since my meeting with Susan not only am I very much more relaxed and able to look at the photos, I can talk freely, even joyfully, about my daughter's early days. Perhaps the most wonderful change is I feel my relationships with my daughter, my older daughter and my husband are all also freed of the tension I had held in my body for over a year. I am so grateful to Susan. I don't think it is possible to come through any kind of birth without a need to debrief, and Susan's experience, knowledge and wisdom are such that she can offer amazing insight and support. I cannot recommend her too highly."  Jacqui