Have you had a difficult, tumultuous, or traumatic birth experience? Have you experienced a birth that was not what you planned? Did it go pear-shaped? Are you left with feelings of anger, frustration? Not understanding what happened and why? Has this affected your relationship with your baby/child? Has this affected your relationship with your partner? Do you feel really anxious about any future pregnancy? Do you want some answers? Some women just want to explore the many emotions surrounding their birth, feelings that maybe surprised or overwhelmed you.

Hypnotherapy is a powerful tool for birth debriefing after a traumatic birth experience.  Healing with hypnotherapy happens quickly and easily.  Usually 2-3 sessions is needed. You will leave feeling confident with skills to also heal the experience for your baby.  You will be able to move forward with a positive mind set and a healed relationship with your baby/child and your partner.
Why do a birth debrief?
Birth is such an important life event, and the experience stays with you forever, and all sorts of things can trigger these raw emotions well into the future. The roller coaster of medical intervention that happens in so many labours feels, for many women, like they are being swept along with no control. It is only afterwards, and looking back, that you may have many unanswered questions. This can have an impact on many aspects of your life, including your relationship with your partner and your baby. You don't have to live with this. If you are not intending to have more children, it is still important to come to a place of understanding and healing, so that you can move on in your mothering role.  Through hypnosis we can open the window to allow the healing to happen quickly and easily.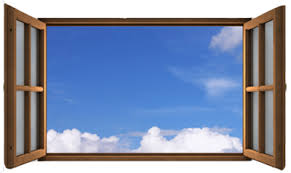 This is healing for you and your baby/child, no matter what time has passed since giving birth.  It is never too late!  Dad's also benefit from a birth debrief.  It is a very different experience for men and they need to also heal.
With the current very high rates of Caesarean Section and epidurals, there are more and more women who are deeply traumatized by their labour and birth.
Appointments available Katoomba:  book directly with Susan:  0419 606 171