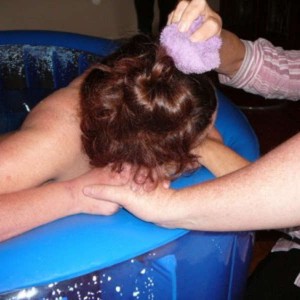 How do you find a birth doula? The right doula? A doula who is supportive, well educated and sensitive to your needs? In Susan Ross's book Birth Right there is a list of questions you should be asking your doula at the first meeting. Contact Susan on 0419 606 171 to discuss the right doula for you.
A Birth Right doula undergoes comprehensive training with Susan – who has been a midwife, doula, creator of Inside Birth® Antenatal education program, trainer, hypnotherapist, mother and published author with over 35 years experience in pregnancy, birth and early parenting.
Susan Ross
I am very proud of our Birth Right doulas.  Each one brings her unique understanding of birthing.  Our doulas are part of our Birth Right mentoring team.  We work together and I offer continuous support, education and updates to all our doulas.
Every birthing woman deserves a doula to ensure she has the birthing experience that she wants.  I am passionate about making sure women UNDERSTAND their choices and feel empowered about their birthing.
I feel very lucky to have (a) had babies at all (definitely thought that was off the table for a while), (b) had a Birth Right doula for George and, and I must say especially, (c) had Alice at home.  A doula, in my mind, is ESSENTIAL if you're considering a hospital birth but, even better, have baby at home with a midwife and doula in attendance.    If I were younger and richer, I'd have more children for sure and would look forward to, rather than dread the births!  So frustrating that our society turns such joy and pleasure into fear and morbidity.

Finding you was certainly the turning point for us in the lead-up to the arrival of George.  Must have had some good karma back there somewhere….Amy
Read more inspiring testimonials on our Doulas FAQ page.
 Trainee Doulas
Hi, my name is Joanne and I have two beautiful children whose birth stories are very different but equally amazing. I am passionate about pregnancy and birth and feel privileged to help other mums-to-be in their journey.
I am here to support you emotionally through your pregnancy, bringing my experience as a massage therapist and holistic healthcare practitioner to enhance this memorable time in your life. I will ensure you are well informed along the way so that you can make the right choices for you and your baby.  I am inspired to help you achieve a natural and wonderful birth experience by empowering you to trust your body and its innate intelligence to birth as it needs and be an advocate for your wishes along the way.
I am available from Nepean to Lithgow.
---
I'm the mother of one beautiful little person, and his birth kindled a passion in me that I would love to share with you.
Birth is an incredible, transformative experience for both mama and baby, and no matter how it takes shape, it has a lasting imprint. There are so many different paths to birth, and I want to support you in seeking out the right one for you and your family.
As your doula I'll provide holistic support that goes beyond the potential constraints of your other care providers, and will help you embrace the changeability and unpredictable nature of your baby's birth.
Being a birth doula is a huge privilege, and helping you and your partner to bring your baby into this world would be an honour. I would love to help you make your baby's birth day amazing!
I'm located in the centre of the Kingston / Frankston / Greater Dandenong areas of Melbourne.
---
Qualified Doulas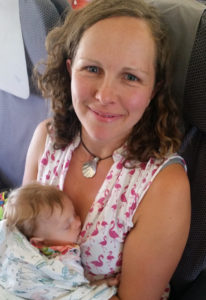 My Doula work has opened up my own journey of personal development and wisdom. I now fully understand the essential need to serve, support and empower the birthing mother and her chosen team. This will bring a birth, no matter what the outcome where you will feel informed and nurtured, birthing with confidence and love, ready to embrace the beauty of becoming parents.
I am a mother of 2 awesome children and three birth journeys that have all lead to my empowered birth mamma self! As a girl growing up on a farm I witnessed many births, I knew at this young age, the innate birthing wisdom and how these animals will birth in the right environment. From that I gained a great understanding of how safe and normal this process can be when they are away from stress. This is my drive to be the best Doula for your birth!
I will provide my work in a holistic way to support you as the mother, your partner or chosen birth team. I can offer a vast bank of personal experience alongside work in nutritional, emotional and post-natal support. I am always engaging with various short courses to enhance my skill set in the birth and human health world.
Available with love far South Coast, Bega, Merimbula, Cooma, Moruya & surrounds.
CONTACT:  e:  doula@circleofbirth.com
---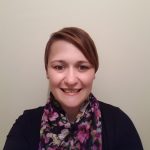 My name is Anna, and I am the proud mother of two very spirited girls. Being a mother is an honour, but being present when a woman becomes a mother is simply sacred. My passion in life is helping others and I knew that by becoming a Doula I would be able to serve those who most deserve it.
My goal as your Doula is to empower you in every way possible, the journey of becoming a mother should be a joyful adventure. Throughout your pregnancy and birth I will support you and your partner and help you make informed choices. I will be your voice when you are unable to speak and lend you strength through reassurance, I will be beside you when you need it most. I will ensure you have a safe and calm environment to birth your baby, to give your baby the best start to life.
I am located in Margate in Tasmania and can provide my Doula service to most parts of Hobart. I am also an Inside birth® Childbirth Educator and offer these prenatal classes in Hobart and Launceston.
CONTACT:  0499 777 310
---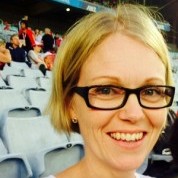 The birth process is amazing! And I truly believe that every woman is capable of having an amazing birth experience, whatever that may be.
I'm a mother of four and a step mum to one. All boys, including a set of twins. I have experienced 3 different labours and 4 different births, all natural, beautiful and empowering. I know firsthand what it's like to be pregnant. There is an abundance of information out there, and sometimes there just isn't enough. It can be so daunting.
As your doula I can help you make sense of it all, bringing my experience and knowledge to help you decide what you want, to enhance your own beliefs in the birth process and more importantly trust in your own body's ability to birth.
I can also provide assistance with nutritional requirements for preconception, pregnancy and breastfeeding.
CONTACT:  0419 485 293  e:  hannathedoula@gmail.com
---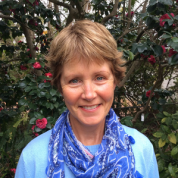 Birth is an amazing physiological and spiritual event and it is a privilege to share this life-changing event with a woman and her family. My passion for mothering and babies has led me to the beginning of a baby's life where a calm, protected and supported birth is a great start for mum and baby. Birthing is a powerful and intense experience but it is also a simple, natural process that our amazing body is made to do.
As your doula, I will respect your choices and give you unconditional emotional and physical support through your pregnancy and birth journey.
---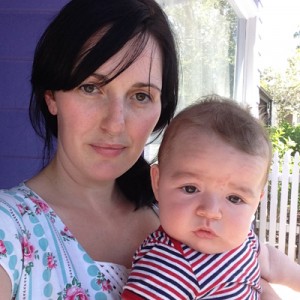 I love labour and birth, it is an exciting and fulfilling experience. Both my labours were incredible, beautiful, fun, different and deeply moved me.
Every woman deserves to be an active participant in her birth and feel supported to make it her story. To be supported and well informed throughout pregnancy and birth will enhance your experience of labour and transition into parenthood. This is a wonderful journey to embark on and as your doula I will support you and your partner, throughout and without judgement. You will have access to a range of information and choices, enabling you to feel empowered. I will use my knowledge and experience to assist women in achieving the best birth possible.
I am currently expanding my training to include breastfeeding support and would love to offer any help in this area, if needed.
---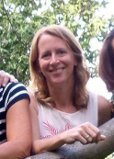 I believe that no matter how your baby is born, their birth can and should be a special and joyful experience.
I have three amazing children, and it was their very different births that inspired me to first become an antenatal teacher, and then a doula.
As your doula I want to help you achieve the kind of birth you deserve – one where you feel calm, safe and in control. My aim is for you both to feel protected, supported, respected, strong, and above all else, empowered. I will be your advocate.
I would be honoured to support you through your most precious and unique birth.
---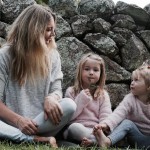 Hi everyone, my name is Catriona and I'm a yoga teacher specialising in prenatal, a doula and mother of two gorgeous girls.  I'm fascinated about birth and have a natural enthusiasm for helping women.  I feel very strongly that empowering mothers and fathers with knowledge, support and love has a long and lasting effect on not only their birth experience but the life of their child and the newly created family.  I engaged a doula for both my pregnancies.  I had some complications towards the end of my first pregnancy and having my doula to speak with made a huge difference.  I had a doula for my 2nd baby at home.  I will never forget how it felt when she held my hand and reassured me in her calming voice.  It was like an angel had walked into the room.  I instantly felt safe, empowered, supported and cared for.  I would love to pass this experience on to you.
---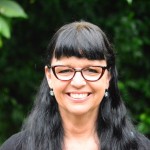 I have over 30 years experience working in child and family health.  I trained as a midwife in the early 1990's, which fuelled a passionate interest in pregnancy and birth.  I have birthed 2 gorgeous sons.  There is no more important connection than between a parent and child, and this begins in the womb.  I believe that enhancing this relationship in pregnancy and during childbirth gives a baby the best possible start in life. I strongly believe in the right of women to have choices in childbirth and that every birth can be a joyful and life enhancing experience.
As a Birth Right doula and Inside Birth Educator® I can help a woman trust her body and its natural ability to birth her baby.  I will support a woman's choices and advocate on her behalf.  I will support her and her partner emotionally and physically.  I will protect her privacy.  I will help her and her partner create an environment to welcome their child into the world.
There is no greater honour than being a woman 'being with' another woman during childbirth.
CONTACT:  0402 949 368  e:  theresechamberlain64@gmail.com
http://www.innerwestbirths.com.au
---
Pregnancy and childbirth are precious and sacred human experiences, for the mother, her partner and their tribe of supporters.  Having birthed 3 children, I know that each birth is a unique experience, where holding your baby in your arms heralds the start of an incredible life-long journey.
Your birthing experience will stay with you.  That's why I'm passionate about empowering women to trust their bodies and connect with their intuition to create a beautiful birthing experience and a positive start to parenthood.
As a born nurturer, I love all aspects of birth and babies, and wholeheartedly offer both birth and post-natal support.  It would be my privilege and honour to be present in your birth space and provide practical and emotional support to you and your partner as you embark on this amazing season.
I live on the central coast and cover Upper Nth. Shore, Sydney – Lake Macquarie for doula service. CONTACT:  0419 228 806