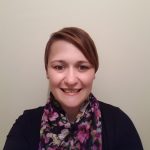 Qualified Birth Doula & Inside Birth® Educator
My name is Anna, and I am the proud mother of two very spirited girls. Being a mother is an honour, but being present when a woman becomes a mother is simply sacred. My passion in life is helping others and I knew that by becoming a Doula I would be able to serve those who most deserve it.
My goal as your Doula is to empower you in every way possible, the journey of becoming a mother should be a joyful adventure. Throughout your pregnancy and birth I will support you and your partner and help you make informed choices. I will be your voice when you are unable to speak and lend you strength through reassurance, I will be beside you when you need it most. I will ensure you have a safe and calm environment to birth your baby, to give your baby the best start to life.
I am located in Margate in Tasmania and can provide my Doula service to most parts of Hobart. I am also an Inside birth® Childbirth Educator and offer these prenatal classes in Hobart and Launceston.
CONTACT: 0499 777 310