Trainee Doula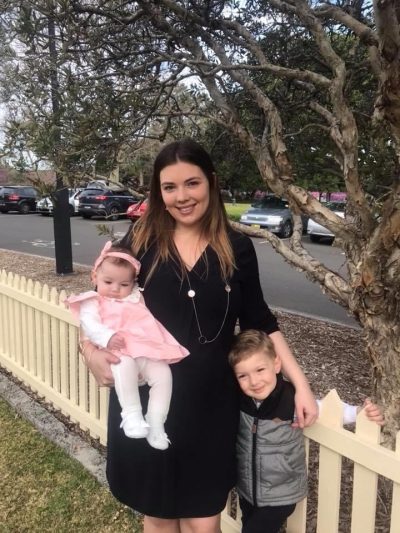 Hello, I am Natasha. Since giving birth myself, I am passionate about birth and believe every mother has the right to choice, knowledge and options during pregnancy and birth. With me as your doula I can help support and guide you through your special journey into becoming a mother and birthing your baby.
With me by your side, I will honour your informed decision making with no judgement or hesitation. I can help provide and hold a space for you that is safe, nurturing and empowering during your birth. This will allow you to follow your instincts and trust your body. I will be able to also further support your partner or close confidant during this journey as well, providing them with confidence and tools to help support you.
I look forward to meeting you and can't wait to be a part of your life changing journey.
Available: Nepean and Hawkesbury area
________________________________________________________
Trainee Doula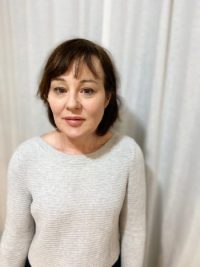 Hi my name is Gabrielle. Bringing your child into the world is such a special time and one that should be met with joy, and this journey begins in pregnancy. The preparation for birth can be consuming, but with the right support and advice this can be an exciting time. Knowing this is your birth story and you are in charge is empowering, having a doula who will support your choices, with no judgement, be an advocate for your story is a powerful tool.
I have one amazing daughter and becoming a mother changes you forever. I have always had a nurturing instinct but motherhood sharpens these instincts. I would love the opportunity to share this with you. I have a background in cooking, nutrition and teaching, all these jobs have allowed me to feed the body and the mind, and now I would like to use these energies to help you create a safe and meaningful relationship with mothers in pregnancy and birth.
As your Doula I would make sure you had all the information you need to make decisions for your pregnancy and birth. I would support you to trust your body and your instincts to allow you to have a wonderful birth. I would support both you and your partner in this intimate and life changing experience.
Available: Sydney Eastern Suburbs, Lower North Shore
________________________________________________________________________________
Trainee Doula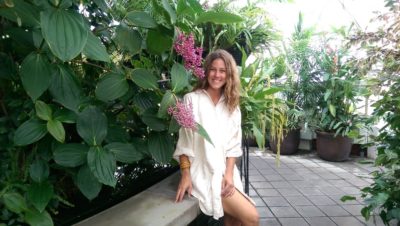 Jessie believes in the sacredness that surrounds the birthing experience and hopes to enable woman to embody and embrace the depth and fullness of this initiation. In returning to our sacred birth right, Jessie hopes to reconnect woman to their intuition in their bodies and to offer choices/ opportunities to families during the journey of birthing. Jessie believes in the power of birth and simply bringing humanity back into human rights.
Jessie's intention as a doula is to empower woman and to be of service to them and their families during the time of pregnancy, birth and post birth
Jessie is: Of service to woman and families during this time of birthing.
Of service to listen and guide the families through this initiation of deep transformation.
Of service to assist with mindfulness and breath work exercises
Of service in providing holistic therapies options in assisting with the journey of birth.
Available: Mid North Coast
________________________________________________________________________________
Trainee Doula
My mission is to: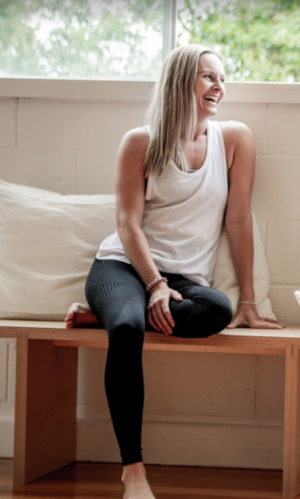 Support women through the journey of Motherhood and to allow women to use their own intuition. To ensure women have all the real knowledge available to make choices around pregnancy and birth. To remove fear or anxiety around childbirth.
I offer my service to women and their partners through pregnancy, childbirth and beyond. I believe in health, mental and emotional well-being and the power living in presence.
I became a dedicated Yoga teacher over a decade ago and have learnt to guide people through their own journey and transformation. Throughout my years as a yoga teacher I have seen how powerful the mind truly is, 'what we believe, we become'. Yoga has gifted me with the ability to find calmness and peace. It supports me through life and ensures I can do the same for others.
My 2 daughters have been my most powerful teachers. When I was first pregnant I stumbled through the 9 months. Now I know, with the help of a Doula, that journey could have been much less stressful. I have become a Doula to help other women navigate their way through a calm and enjoyable pregnancy, birth and beyond.
Becoming a Doula is a natural progression from my experience as a mother and Yoga Teacher. I look forward to meeting with you and supporting you and your family.
Available: North Shore-Northern Beaches
________________________________________________________________________________
Qualified Doula
Hello I'm Elise,
I am extremely passionate about nurturing and empowering women through pregnancy, birth and motherhood.
As a mother a gentle birth is the best thing you can offer your baby to lead an uncomplicated life.
As your doula I will support you to trust and listen to your body, to birth your baby calmly and create a beautiful memorable experience for you and your partner.
I am your continuity of care, I am here to listen to you and ensure your wishes are supported by your birthing team of professionals.
Birth is a process of deep personal transformation for a woman which is why you need a strong support team that will nurture you and acknowledge your unique personal transformation into a beautiful mother.
Available: Sydney's Northern Beaches and Central Coast.
________________________________________________________________________________
Trainee Doula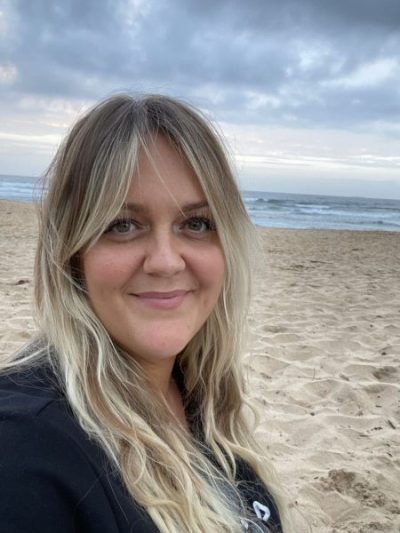 The power of birth has moved me in a profound way most of my life. I have learned pregnancy and birth leave a lasting impact on mother and child and it's our responsibility as doulas to safe guard this sacred right of passage.
The medicalisation of birth has wreaked havoc on person centred care putting fear-based statistics and policies before individuals.
I will share accurate information with you to put your mind, body and soul at ease so you can have the birth of your dreams, without fear, no matter the setting.
My role is to collaborate with you on your journey to ensure you feel supported, nurtured and heard in whatever way feels right for you.
With a background in nursing and a holistic approach to wellness, I feel truly honoured to be of service to women in this way.
Available:  Sydney wide
Contact:  djinaivanovic@gmail.com
0409 686 055
_______________________________________________________________________________
Qualified Doula
I'm Claire Heenan, I'm glad you've found me!
The sisterhood. The divine feminine. The power of women to raise each other up. That's my jam! I've always believed in the magic created when women support women and this is at the heart of my work as a doula. I am lucky enough to live and work primarily within the beautiful Blue Mountains
community but I am passionate about powering with women from all over Sydney through the most Life-changing, Mind-blowing, Soul-awakening
transition of their lives.
Whether it's advocating for a labouring woman's wishes when it is hard for her to advocate for herself, being a source of unbiased information, or simply being a sounding board. I work to enrich every mother's experience of birth so that they can empower themselves and reclaim birthing as their
super-power.
Because, sometimes doctor's forget…sometimes family forget…and sometimes you forget…your experience of birth matters. It's something that will resonate through the rest of your life.
Available: Blue Mountains, Hawkesbury, Penrith, Western Sydney and Sydney Inner West.
Contact: 0413 416 210 http://www.claireheenandoula.com.au/
________________________________________________________________________________
Trainee Doula
I believe every woman should experience the birth they want and deserve. Allow me to support, empower and hold space for you, your partner and your baby in this beautiful life changing experience.
Supporting you through your pregnancy, labour and early postnatal period.
Allow me to support, empower and hold space for you, your partner and your baby in this beautiful life changing experience.
Supporting you through your pregnancy, labour and early postnatal period.
Available: Newcastle, Maitland, Port Stephens
>__________________________________________________________
Qualified Doula
Hi I'm Caitlin Hudson, I have been enamoured with pregnancy and childbirth for as long as I can remember, begging my older sisters as a child to let me witness their births. Eventually I was blessed to photograph two natural births, a water birth and a standing birth. They both swept me off my feet but I had more learning to do before I would be truly ready to serve families as a doula to the level that they – you – deserve.
My goal as a doula is for you to have a birthing experience that leaves you feeling powerful and inspired. I have learned from my large family (18 nieces & nephews), where natural births are the norm, that no two pregnancies or births are the same. I will help you and your partner prepare in every way for the birth of your baby. I will listen to you, get to know you, learn what you want, what you don't want, what irritates you and what inspires you. Perhaps there are questions you hadn't thought to ask and options you didn't know you had. It takes a village to support a mother/father and I would be glad to give you my time, experience, patience, encouragement and zero judgement. Through labour, whether you need me to be a silent presence, a reassuring voice or an advocate, I will be an anchor for you and your partner and do everything in my power to help you have a most fulfilling birth.
Available: Sydney-wide
________________________________________________________________________________
Trainee Doula
I am inspired and passionate to support women in their path of remembering their wisdom, knowledge and inner strength.
For me pregnancy, labour and birth are a sacred part of the motherhood journey. A profound rite of passage and a process of immense transformation for a woman and her family.
My passion for supporting women led me to spend the past few years of my life studying and teaching Yoga, meditation, breathing practices and women rites of passage with the emphasis on personal growth, healing and transformation. These experiences motivated me to become a doula and to support woman through their journey. As a doula I am inspired to provide emotional support and practical assitance to women and their partner during pregnancy, labour and the early postnatal period.
My support is unconditional and it involves educational support on available options, helping women to understand their choices and rights. I truly believe every woman deserves to have a positive birth experience, no matter which way a woman chooses to birth and I believe her choice should always be respected.My intention is to support women to go into their birthing experience feeling confident, empowered, safe, respected and with their body and mind in harmony and connection.
I look forward to meeting you and sharing this magic journey with you.
________________________________________________________________________________
Qualified Doula
I'm Jaime Hawkins. After the electrifying, grounding experience of birthing my son, a fire was was lit deep within. I feel a deep calling to support women and their families in the transition into parenthood or in welcoming another babe earthside.
I feel that birthing women are being done a great disservice in the current state of maternity care. I feel that we, as doulas, can fill this void in order to empower you to have the most fulfilling experience in the transition from womb to world, however that happens!
I will provide judgement free support throughout your pregnancy, birth and beyond. I will advocate for you. I will maintain your privacy and sacred birthing space. I will be whatever you need me to be at one of the most intimate and exciting times in your lives.
Available: Neapean-Hawkesbury
Contact: 0431 537 011
______________________________________________________________________________
Qualified Doula
Hello! My name is Marina Taylor. I live in the Blue Mountains with my husband, two little boys and baby girl.
To say that birth changed me is an understatement. I went through a huge shift in my understanding of inner female strength and finally understood the amazing experience that birth can be if it's supported and allowed to happen naturally.
I hope to be able to bring a calming and nurturing environment to every birth and postpartum care session I attend.
My passion is providing nutritious and heart filled meals, information and care.
Available: Blue Mountains, The Hawkesbury, Penrith and surrounds
________________________________________________________________________________
Trainee Doula
Hello, my name is Sarah Sakora and I am currently completing my Birth + Postnatal doula training.
The birth of my first daughter some ten years ago ignited a passion inside me. After a challenging birth, I immediately saw the significant positive impact a strong support person could make inside the sacred birth space.
In-between my births and during my doula study, I learned how vital the right information be provided for women to feel empowered and in control of their choices. And with this knowledge, working as a doula has given me the opportunity to advocate for a more positive and empowering birth experience.
I hold the highest respect for the true miracle that is the female body. That a woman has the ability to grow human life inside her and to bring this life into the world through birth is a truly scared gift. I have had the opportunity to bring all three of my babies into this world surrounded by warmth, love and support and this has now become the over-arching goal of my vocation, to offer emotional and physical guidance and support to other parents through my work as a doula. I have a clear role in the process; I will hold your space and your privacy. I will support your choices and your labour. I will encourage you to feel confident in your body and your ability to birth beautifully. I will help build a path, to elevate the relationship you have with your partner so that you better understand each other's needs during this intimate, sacred time.
I trust you, your body, your baby and the birth process ~ whatever that may be…
Available: Berry – Moruya
________________________________________________________________________________
Qualified Doula
Hi! My name is Marika and I am a Birth & Postnatal doula. Having 2 incredibly empowering experiences birthing my beautiful girls completely changed everything I thought I knew about birth and set me on this path – no one had told me how amazing birth could be! (And I only wish that I knew then what I have learnt now!)
It really disappoints me that society has turned childbirth into something that is viewed as unnatural and something that is expected to be a traumatic experience – any wonder so many women end up experiencing exactly that!
I am extremely passionate about working with women and their partners to take the fear out of childbirth and to ensure that they are informed and supported both emotionally and physically on this amazing journey so that they are able to birth in a way that is right for them; allowing them to experience the incredible wonder of bringing a child into the world and having the best possible start to parenthood.
Contact: http://www.lithgowbirth.com.au/
Available: Nepean- Lithgow
________________________________________________________________________________
Qualified Inside Birth® Educator Birth & Postnatal Doula – 'Anam Cara': soul friend
As your doula: I will walk beside you on your magical journey through pregnancy, an incredibly transformative time where great healing can occur. I will listen to you and your body, to help you shine light on any issues to be resolved. As you walk a path of self-discovery I will encourage you to turn inward, opening fully to yourself to prepare for birthing.
With the right preparation you and your partner will feel empowered and confident to birth intuitively. I will be the quiet presence that holds a sacred space, with warmth & love, for your birthing wherever you choose.
As a mother of two beautiful children with two very different but equally amazing birth stories I bring an understanding gained only through experience. I am a Massage Therapist specialising in Pregnancy Massage, Holistic Healthcare (Anthroposophical Nursing Therapies) and Energy Healing and also a qualified Inside Birth® childbirth educator. I look forward to joining you in this most memorable time of your life.
I am available: Newcastle & surrounds
Joanne Mackintosh: 0449 929 327
________________________________________________________________________________
Qualified Birth Doula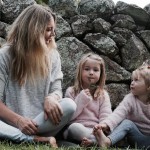 Hi everyone, my name is Catriona and I'm a yoga teacher specialising in prenatal, a doula and mother of two gorgeous girls. I'm fascinated about birth and have a natural enthusiasm for helping women. I feel very strongly that empowering mothers and fathers with knowledge, support and love has a long and lasting effect on not only their birth experience but the life of their child and the newly created family. I engaged a doula for both my pregnancies. I had some complications towards the end of my first pregnancy and having my doula to speak with made a huge difference. I had a doula for my 2nd baby at home. I will never forget how it felt when she held my hand and reassured me in her calming voice. It was like an angel had walked into the room. I instantly felt safe, empowered, supported and cared for. I would love to pass this experience on to you.
Available: Sydney, Eastern suburbs. 0438 248 096
________________________________________________________________________________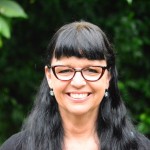 Qualified Birth Doula & Inside Birth® Educator
I have over 30 years experience working in child and family health. I trained as a midwife in the early 1990's, which fuelled a passionate interest in pregnancy and birth. I have birthed 2 gorgeous sons. There is no more important connection than between a parent and child, and this begins in the womb. I believe that enhancing this relationship in pregnancy and during childbirth gives a baby the best possible start in life. I strongly believe in the right of women to have choices in childbirth and that every birth can be a joyful and life enhancing experience.
As a Birth Right doula and Inside Birth Educator® I can help a woman trust her body and its natural ability to birth her baby. I will support a woman's choices and advocate on her behalf. I will support her and her partner emotionally and physically. I will protect her privacy. I will help her and her partner create an environment to welcome their child into the world.
There is no greater honour than being a woman 'being with' another woman during childbirth.
CONTACT: 0402 949 368 e: theresechamberlain64@gmail.com
http://www.innerwestbirths.com.au
________________________________________________________________________________
Qualified Birth Doula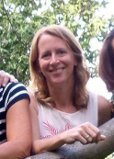 I believe that no matter how your baby is born, their birth can and should be a special and joyful experience. I have three amazing children, and it was their very different births that inspired me to first become an antenatal teacher, and then a doula.
As your doula I want to help you achieve the kind of birth you deserve – one where you feel calm, safe and in control. My aim is for you both to feel protected, supported, respected, strong, and above all else, empowered. I will be your advocate. I would be honoured to support you through your most precious and unique birth.