Taking advice from an expert is what many people accept without question, especially when it comes to pregnancy, birthing and parenting.  It has become a very competitive business.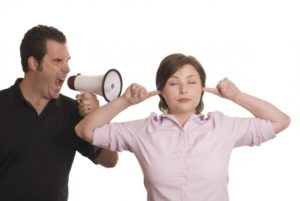 I don't take financial advice from people who are broke or cannot demonstrate their wealth
I don't take health advice from unhealthy people
I don't take advice from people with toxic or boring relationships
I don't take business advice from people who have failed in business
I don't take advice from psychic or spiritual people who are unhappy
HANDING OVER YOUR POWER
What happens when a pregnant woman takes advice from a pregnancy and birthing 'expert'?  She hands over her power, which gives the 'expert' an opportunity to promote their agenda.
Pregnancy is not a sickness or disease and no woman should be told HOW to have a pregnancy, give birth and then it gets even worse! – how to parent.
Of course women feel overwhelmed at the beginning of their pregnancy – probably because they are suddenly bombarded with so much 'advice'.
The negative effects of this often prevents a true connection with their newly forming baby.  A woman simply does not have time, or energy because she is so busy booking appointments, checking out what she should and should not eat, drink, exercise and following the often 'well-meaning' advice from friends, relatives and work colleagues.
So what if there was a way you could make the necessary decisions, without giving over your power?
HOLDING ON TO YOUR POWER
It is challenging to put the hand up and STOP the 'advice' pouring in.
But many feel they have no knowledge and don't know where to start.
Book an early consultation (Skype available or face to face) with me and I will walk you through how to shop around, ask the right questions and most importantly what answers you should be receiving.
Every decision you make you are making on behalf of your unborn baby.
The most important part of pregnancy is to take time to 'still the mind' and truly connect with your unborn baby.  You have the knowledge, deep within, and the 'advice' must be put in its box, to give you an opportunity to tap in to what you really feel is right for you and your unborn baby.
Check out the list of questions in my book – what you should be asking caregivers and hospitals?  Or book an appointment.

0419 606 171
susan@birthright.com.au