There is nothing more powerful than education and nothing more important than childbirth education.  Our next Inside Birth® childbirth educator training takes place from 1st-4th April, 2016 – all day face to face training, in the beautiful Blue Mountains, N.S.W.  This training will give you amazing tools for educating pregnant couples, empowering them to truly connect with their unborn baby and begin parenting from conception.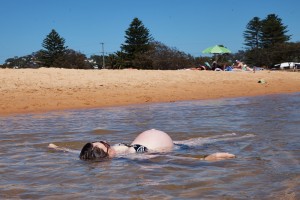 What you will learn at Inside Birth®
Mind/body connection in pregnancy, labour and birthing
Baby connection in pregnancy, labour and birthing
How to teach relaxation
How to teach deep hypnosis techniques
Benefits of Inside Birth® hypnosis – a life skill for Mum, Dad and baby
Inside the 'system', that is hospital, private, public or homebirth – a unique understanding direct from someone who has worked in it
Inside the pregnant and birthing mind
Inside baby's developing mind and body
How to remove all fears from the sub-conscious mind
Learning about imprinting
How to empower pregnant women to take control of their pregnancy, birthing and baby
How to parent from conception
Benefits of teaching Inside Birth® childbirth education classes
Education comes in many forms.  We have all experienced great teachers and not so great, from our own childhood or our children's experiences.  I still remember my year 4 teacher and, for the very first time, feeling excited and stimulated by learning.  Teachers or educators throughout life, impact hugely on how we grow and develop, and none more important than prenatal education.
Inside Birth® will teach the profound change you can make for pregnant women and their partners.  Everyone benefits, in particular the unborn baby, who will thrive on this Inside connection and education from Mum and Dad.  These techniques set parents up for life giving them the confidence they need to nurture baby from birth onwards.
Teaching this program will bring rewards that you have not experienced before.  This teaching has a ripple effect on a global scale, knowing that each woman is empowered, confident and happy during her pregnancy, enjoys her labour and birth and welcoming baby into the world, is our aim.
We are offering our April Inside Birth® Training at 2015 prices!  Do not miss out if you want to make a difference.
https://birthright.com.au/training/inside-birth-childbirth-educator-training/