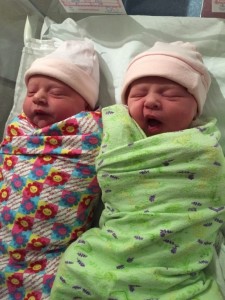 Educators are very important people in our community.  Our Government spends many millions on all levels of education but not much focus on antenatal education, apart from the inadequate hospital based classes offered in most public hospitals.
What is a childbirth educator?
A childbirth educator teaches, in a variety of ways, invaluable knowledge to pregnant couples.  She may be referred to as an ante-natal, pre-natal, birthing or parenting educator.  It all means the same.
Both public and private hospitals offer various classes.  If couples want independent and objective information then they should source a business who offers classes privately.
There is no doubt that this is the most important knowledge a pregnant woman and her partner will ever receive.
6 essentials to become a childbirth educator – Is This You?
1. Must have sound knowledge about pregnancy, labour and birth
2. Must have a positive attitude about birthing
3. Must have an open mind
4. Must be a good listener
5. Must believe in a woman's innate ability to birth
6. Must be creative in teaching and empowering pregnant women
You may already be a midwife or doula OR a physiotherapist, chiropractor, naturopath, acupuncturist, mother and have an interest in changing lives through powerful education.
What are the rewards when teaching Inside Birth® classes?
Imagine meeting a group of pregnant couples on the first night of classes and hearing and seeing all their fears and anxieties, listening to all the horror stories they have read about and heard and knowing by the end of the course you will have a group before you who are confident, empowered and looking forward to birthing and meeting their baby.
Observing couples do a full 360 degree turnaround is a massive reward for the educator.
Imagine having the power to change their thinking and eliminate all fears and anxieties.
Enjoy running your own business with full support and mentoring from Birth Right
And YES you will make money!
Different types of childbirth educator training
There are many different 'styles' or 'methods' of childbirth educator training.  Over the last 30 years I have known, observed and/or taught many different 'methods' from Bradley method, Lamaze, Active Birth, hypnobirth, calm, and the list goes on.  Most 'methods' are very prescriptive, as evident from the name, e.g. you will have an Active Birth or a hypnobirth or a calm and peaceful birth.  Many hospital based classes instruct women with techniques to manage labour and birth.  The effect on women is totally disempowering.
INSIDE BIRTH® TRAINING
Women do not need to be told how they should give birth. What women want is to be respected, supported and empowered.
how to change a woman's thinking about her birthing body and baby
how to teach the all-important connection with baby, including lots of fun games to play with baby in utero
how to tap into her feminine power and re-connect with her true source of primal grounding
how to feel safe in her beautiful birthing place
doulas and Dad's
Inside Birth® deep hypnosis this powerful tool is unique to Inside Birth®
how to set up your own Inside Birth® business
Courses are conducted over 4 days all face to face training.  For those who have no previous birthing experience, then completion of an online birthing module is essential, prior to the 4 day training.
Do you want a career where you will truly make a difference, be stimulated, passionate about working at the beginning of life, then check out our next training in January, 2016, in the beautiful Blue Mountains.