BIRTH DEBRIEFING FOR HEALING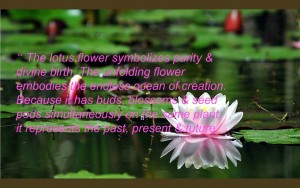 Are you still thinking about how you gave birth and holding on to negative thoughts? Don't let this hold you back because having a birth debrief is always hugely healing.
Just as a seed contains the blueprint for the life of a plant, the creation story of a human has a profound influence on their life. According to the father of Transpersonal Psychology, Stanislav Grof, you are probably more affected by your birth experience than you realise. On a biological level, it is amazing to consider that the egg which became you was literally carried by your grandmother, since your mother developed her eggs while she was a foetus inside her mother's womb. Coping mechanisms, stress patterns, family system patterns, as well as social and economic environments through those generations have left imprints on us that we are still sorting through.
These imprints, along with many other factors, do influence the way you birth. The beautiful thing about birth debriefing is that healing this experience will not only enhance your relationship with your baby/child but also your greater network of relationships and any future pregnancies and birthing.
Our emotional brains are developed long before our rational, language-brains, so many patterns of behaviour have roots that go back to being in the womb, and the birth experience. It is never too late to do a birth debrief.
If you are feeling like a failure (unfortunately a common emotion following birth), or are re-living the birth and asking all the 'if only'???, then a birth debrief can bring healing to these underlying feelings. Some women feel angry or just flat. Being able to accept and understand the experience will help toward a positive healing for you and your baby.
If this resonates with you and you are wondering what you can do to bring healing or resolve to these underlying feelings, you are not alone. Birth debriefing can help to change the pattern of imprinting, already passed down through your family.
This birth debriefing session can lead to a deepened sense of connection with you, your baby and your partner.
Allow 1.5-2hrs for this session with Susan. One session is usually all that is required, but if a follow-up time is needed, allow 1-1.5 hrs.