Pregnancy and birthing are normal events in a woman's life.  Why then do so many pregnant women hand over their power.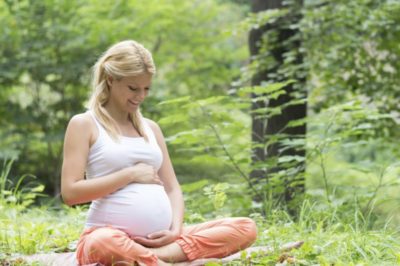 It is almost universally accepted that a woman needs a 'person in authority', to tell them how to be pregnant, how to give birth and how to parent.
GIVING AWAY YOUR POWER
Many women don't think too much about this until after the baby is born and there is time for reflection, the anger about what went wrong rises to the surface very quickly.  The anger stems not from what actually happened but why didn't I know I had a choice and why didn't I speak up.
Many women say they feel 'stupid' and strongly resent that all their power was taken away.  Women say things like:
'my life was in the doctors hands, so there was really nothing I can do'
' I just left it up to fate'
'I didn't know I was allowed'  (this is a very common statement)
'They won't let me……"
'What's the use of trying? The odds are clearly stacked against me'
Subconsciously, hospitals are associated with pain, fear, death.  And yet we have an accepted culture of having our babies in a hospital.  There is an immediate disconnect here, given that pregnancy and birth are normal life events. Hospitals are very intimidating places.  They are foreign environments to most couples.  Many women have never been inside a hospital until they are pregnant.
HOW TO MAINTAIN YOUR POWER
If you choose to birth in a hospital then you must respect the institution, the staff and all the policies and procedures.  BUT understand you are NOT sick and nor is your unborn baby, so it is important to make 4 wise initial decisions:
Midwife/doctor to care for you and your unborn baby. Midwives specialise in looking after normal healthy women and their unborn baby.  Doctors have specialised training in looking after and fixing sick people and their problems.
Place to Birth – Hospital/Birth Centre/Home – shop around. Organise to visit your local hospital – what are the facilities – Delivery Suite and/or Birth Centre?   Homebirth – interview at least 2 homebirth midwives
Choose a doula – shop around and meet at least 2 doulas. Your doula will encourage your questioning and decision making.  She will be your personal guide and advocate, representing only you and you unborn baby.
Choose a prenatal class – this can be overwhelming as there are so many choices available and so many inadequate classes. Check out our Inside Birth® classes here where you can attend all the way through pregnancy:
https://birthright.com.au/inside-birth-delivering-antenatal-classes-differently/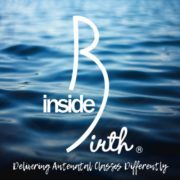 The only way to make 'informed' decisions is to shop around and research your options.  A doula can help with these resources.  Start pregnancy by making confident choices and you will be on the way to maintaining your power.
REMEMBER:
EVERY decision you make during pregnancy and birth is being made on behalf of your baby.
EACH choice has an impact on your baby, so choose wisely
TRUST your gut instinct. Pregnant women are extremely intuitive.  It is the beginning of parenting so TRUST.
LISTEN to what your body and baby are telling you
QUESTION everything! Why are you doing?……… What results can I expect if?……..How will this impact my baby?…………What if I do nothing?…………..
BE O.K. with buying time to do your own research before making a decision
KEEP YOUR POWER and let your unborn baby know that you will protect and keep him safe by making the best decisions and never handing over your power.