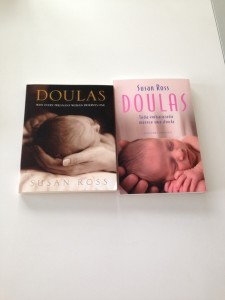 8 key elements for every pregnant woman to consider
1. ARE YOU ANXIOUS OR FEARFUL ABOUT YOUR BIRTH?
A Doula will eliminate anxiety and fears by providing a safe, supportive environment.
2. ARE YOU WORRIED ABOUT WHO WILL BE LOOKING AFTER YOU IN THE BIRTHING ROOM?
A doula will provide continuity of care throughout your pregnancy, labour and birthing. That is, emotional, physical, spiritual, nurturing and advocacy for you and your partner.
3. ARE YOU CONCERNED THAT NO-ONE WILL LISTEN TO WHAT YOU WANT IN LABOUR?
A doula represents ONLY you and your partner. She will be your advocate. She knows what you want and has the skills to work with the staff in a respectful way
4. ARE YOU CONCERNED ABOUT TIME FRAMES AND BEING RUSHED INTO MEDICAL INTERVENTION DECISIONS THAT WILL ULTIMATELY IMPACT YOU AND YOUR BABY?
Research shows that by having a doula it reduces the need for medical intervention by 70-80%
5. ARE YOU WORRIED ABOUT THE SAFETY OF YOUR BABY?
A doula will provide a protective bubble around you in labour so that you can relax and enjoy your labour and birthing.
6. ARE YOU WORRIED ABOUT YOUR PARTNER? WILL HE COPE? WILL HE FAINT? DOES HE REALLY WANT TO BE THERE?
Having a doula allows your partner to relax, and enjoy becoming a Dad, whatever that looks like for him on the day. Tag teaming with coffee, food breaks, sleeps or just time out. Also making sure he understands that this labouring (which he has never seen before) is looking very normal.
7. ARE YOU WORRIED ABOUT HAVING TO FIT INTO THE HOSPITALS AGENDA AND FOLLOW THEIR POLICIES ABOUT BIRTHING?
Our Birth Right doulas are highly trained in knowing and understanding hospital policies and procedures. This is essential in being able to explain and normalise all hospital procedures for you and your partner.
8. ARE YOU WORRIED YOU WON'T BE ABLE TO NEGOTIATE, IN THE MIDDLE OF LABOUR?
To labour in a relaxed and mindful way, a woman in not using her critical thinking part of the brain. The doula has got to know you very well during your pregnancy, and will absolutely have the skills to respectfully steer any negotiating.
If you answered YES to any or maybe all of the above questions, then you certainly need and deserve a doula.
Some women and their partners are concerned that having a doula will somehow take away their private and intimate experience of birthing. This is understandable BUT having a doula has the opposite effect. A doula will create the very environment, which is unique for each couple, to allow you both to feel protected, safe and private. She essentially takes all the above worries out of the equation, by being your personal representative.
DO NOT'S
1. DO NOT assume you have the skills to fulfil the role of a doula. It is common for partners who are maybe in a management role at work, to believe they can also manage a birth. Doulas are trained to have a unique understanding of the hospital system and those who work in it.
2. DO NOT choose a friend or family member for support. They are too emotionally connected and don't have doula skills.
3. DO NOT leave it to the last minute to choose a doula. Ideally employ a doula as early in pregnancy as possible, so you can get to know each other and she is on your birthing page.
4. DO NOT choose a 'random' doula. Shop around for the right doula for you. Most importantly ask about the qualifications of the organisation who trained them. There are any number of training organisations. Birth Right guarantees our doulas are well educated in all aspects of doulaing as I have shared my 40 years birthing experience, with each and everyone who comes through our training school. All Birth Right doulas receive ongoing support and mentoring.
For further information contact Susan on 0419 606 171 so I can have a discussion about which doula will best suit your needs.