WE HAVE TWO EARS AND ONE MOUTH, SO WE SHOULD LISTEN MORE THAN WE SAY
The following can be applied to any profession but as a mentor to doulas and educators, this is the most common issue raised in a mentoring session – the ability to LISTEN vs wanting to rescue, give advice, cure, give a personal view, and again rescue!  If you are a doula, educator, therapist or anyone else involved in the 'helping' arena, it is a natural default to want to help, often on the practitioner's own terms, without realising what you are doing.
If you are thinking 'this is not me, I am a good listener', then think again because we are all guilty of wanting to give advice and rescue, at some point.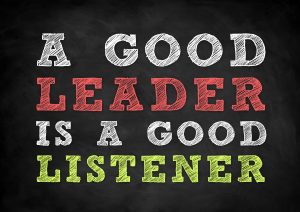 Ask yourself:
How can I help my client to feel truly heard and understood?
How can I get through this difficult discussion with my client without saying something insensitive?
And while I don't have all the answers, here's the biggest thing I've discovered about being a good listener:
BEING A GOOD LISTENER IS ABOUT WHAT YOU DO LESS OF, NOT MORE OF
If you want to be a better listener, identify and eliminate:
TRYING TO 'WIN' CONVERSATIONS – LEAVE YOUR EGO AT THE DOOR
Many people struggle to be good listeners because they approach conversations as competitions, with the unconscious goal of winning and feeling good about themselves.  This is never going to lead to effective listening.
Before going into any conversation where you'd like to be a good listener, ask yourself this simple question:
Is this conversation about being helpful and supportive or making myself feel good? 
Many people don't listen with the intent to understand – they listen with the intent to reply
TO BE A BETTER LISTENER, FOCUS ON THE PROBLEM, NOT THE PERSON
Just because someone has a problem doesn't mean they are a problem.
Much of the time, when someone "wants to talk" they don't actually want someone to solve their problems. They just want to feel understood.
The best conversations are about connection, not information.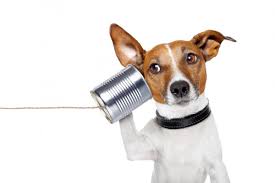 3.  DON'T BE JUDGEMENTAL
This is an easy trap to fall into: When the person sitting next to us is describing how sad, frustrated, anxious, or ashamed they feel, we naturally empathise.
Your job as a good listener is not to pass judgement on how rational someone's fears or frustrations or any other feelings are;  your job is to validate these feelings.
4.  IF YOU ARE AWARE OF YOUR OWN FEELINGS, YOU WILL BE A GOOD LISTENER
Truly great listeners are selfless in conversation.  But the only way to resist the pull of your own emotions and stay focused on the other person is self-awareness.
Good listeners are compassionate with themselves just as much as they are with others.
REMEMBER:  WE HAVE TWO EARS AND ONE MOUTH,
                     SO WE SHOULD LISTEN MORE THAN WE SAY