Letting go of emotional baggage will free you to create your desired future.  Having and holding on to negative emotions changes brain chemistry.  This altered chemistry perpetuates more negative thinking and a downward spiral begins.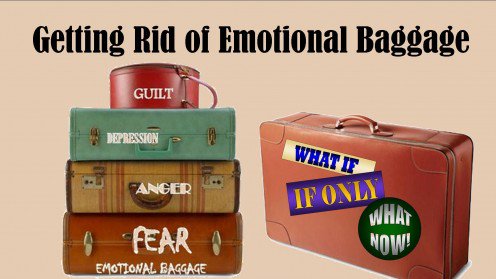 Negative emotions are not safe for the body.  Each negative emotion has an impact and can contribute to health problems such as:
Anger:  heart attack, raised cholesterol
Sadness:  weakened immune system, depression
Fear:  excessive stress, PTSD, phobia
Guilt:  lowered healing energy
When you feel good, your brain releases chemicals like serotonin and oxytocin. When you're stressed, your body releases cortisol, kicking you into survival mode. So in every sense, the things we think and the things we feel are able to impact us physically in quite profound ways.
People HAVE behaviours, they are NOT their behaviours.  Each person has inside them all the resources they need to make change happen.  All that is needed is new information and strategies to assist in making the change.
MEMORIES AND YOUR TIME LINE
Your "Time Line" is how you unconsciously store your memories or how you unconsciously know the difference between a memory from the past and a projection of the future.  Behavioural change in an individual takes place at an unconscious level.  People don't change consciously.  The Time Line Therapy® process allows you to work at the unconscious level and release the effects of past negative experiences and change "inappropriate" programming in minutes rather than days, months or years.
WHAT IS TIME LINE® THERAPY
Time Line® Therapy is a process that assists in: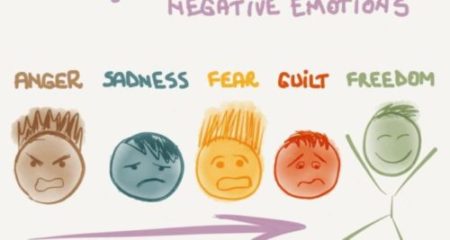 Letting go of negative emotions from the past
Letting go of limiting decisions from the past
Creating a future that you want
Negative Emotions – Time Line Therapy® techniques allow freedom from undesired negative emotions such as anger, fear, sadness and anxiety, by releasing these emotions from the memories that harvest them.  A person is then able to react freely to future situations – without the emotional baggage of the past
Limiting decisions and beliefs prevent you from achieving your potential. These decisions and beliefs have come about as a result of past experiences but may have stayed with you and have limited your life in many ways. Time Line Therapy® techniques allow you to leave these decisions and beliefs in the past where they belong and to learn from your experiences. This gives you the opportunity to create useful and empowering alternatives.
Creating Your Future – Time Line Therapy® gives you a specific way of creating your future dreams and goals in a simple process that produces results
Are negative emotions holding you back from achieving what you want in life?
If you want to gain emotional control over your life then Time Line Therapy® together  with some hypnotherapy techniques, will allow you to eliminate many issues in your past, freeing you to move forward and create goals and desires you want.
Contact:  Susan Ross to make an appointment:  0419 606 171  e:  susanmrossO@gmail.com
Hypnotherapist, NLP Coach, Time Line® Therapist