In a research study, one series of I.Q. tests were given to children aged 2 – 4 years. How many children do you think were found to be highly creative with curious, questioning minds and an ability for abstract thinking?
The results were: 95%. Now imagine what happened when the same children were tested again at age 7. Only 5% still demonstrated high levels of creativity. In those few short years, they had learned to conform; "If you want to get along, you had better go along," is what they had discovered.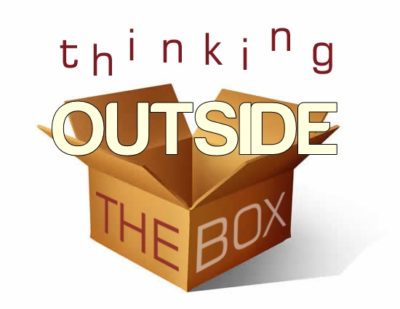 The Dangers of Conformity
They had learned to colour between the lines, to sit in neat little rows, to do and say what the other kids did and said, and to do as they were told. Over time, they lost the wonderful fearless spontaneity of youth and learned to suppress ideas and insights that were unusual or different.
Today this is often expressed on social media by jumping onto anyone who thinks 'differently' or expresses an 'out there' opinion.  We may think that humans in 2018 are intelligent and are free to express creative ideas and insights but in reality this is still a very conservative and conforming society.
Conformity does not lead to critical thinking and positive change
Many people are not willing or have lost the capacity to think outside the box for fear of not conforming and being ridiculed and criticised.  And to think it gets knocked out of children by the age of 7 is quite shocking.
HOW CAN WE MAINTAIN AND PROMOTE A CHILDS NATURAL CURIOSITY AND QUESTIONING MIND?
WHAT WOULD THE WORLD BE LIKE IF THEY GREW UP TO AGGRESSIVELY SEEK NEW IDEAS?
Creativity is a birthright and new parents can begin this with their unborn baby – yes, you are reading correctly!  Start the education and creativity in utero with lots of fun games and interaction.  This way of thinking will be deeply embedded in the baby's unconscious mind, which they will be able to tap in to easily and quickly for the rest of their life.  They will grow up knowing that creativity and healthy questioning is normal with an ability for abstract thinking.
If you want to understand MINDPOWER and the way it works in utero, then Inside Birth® Training is for you.  This training will give you all the tools you need to start your own Inside Birth® antenatal classes.  You will be teaching parents about MINDPOWER and how to engage in a fun and intelligent way with their unborn baby.
The Inside Birth® training is 'outside the box', you will learn how to deliver antenatal classes differently.  Teaching the power of the mind is a skill, not just for pregnancy and birthing, but for life – for Mum, Dad & baby.  Let us teach our children the importance of a questioning, curious and creative mind, and lets start IN UTERO.

Take advantage of our Early Bird offer for our next training in Nov.
https://birthright.com.au/training/inside-birth-childbirth-educator-training/