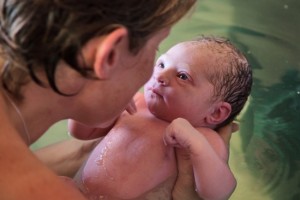 INSIDE BIRTH®
WHAT IS INSIDE BIRTH®?
Childbirth Education goes under many different names all very confusing for consumers.  Inside Birth® is a prenatal class, also called ante-natal class, birthing class, pregnancy class, parenting class.  It is run by Birth Right, a business intent on empowering pregnant woman and their partners.
From Inside to Outside, Inside Birth® classes is about understanding the exquisite connection you can have with your baby, from conception to Outside.
Learn how to change your thoughts to create a beautiful birthing experience for you and baby.
This is easy and simple, just like birthing.  These are skills that you will use for the rest of your life and, best of all, you can teach to your baby, Inside and Outside.
These classes re-connect you to your primal birthing power, deep within, a power that is often submerged, from years of brain washing from television programs, books, magazines, radio, movies and all the 'information' that well-meaning friends work colleagues and family, choose to share – which is mainly NOT helpful.
You will feel so calm and at peace as the Inside Birth® Practitioner takes you to a deeply relaxed place where you will have the opportunity to focus on just what you want for your labour, birthing and baby.
These classes comprehensively cover all you need to know, going Inside the hospital/birthing system, Inside the mind of your developing baby, Inside your pregnancy, Inside your mind, Inside labour and birthing, Inside breastfeeding, Inside parenting.  Inside Birth® takes a unique look, empowering a pregnant woman and her partner to think outside the square and get back to a 'real' connection with birthing.
All women come with anxieties, fears, and many what-if's and self doubts.  Inside Birth® will definitely delete all of these and set you on a path of insightful knowledge, leaving you looking forward to your labour and birth and meeting your baby on the Outside.
These classes will inspire and enlighten.  They are for everyone who is pregnant, no matter where you are birthing.
WHEN SHOULD I DO AN INSIDE BIRTH® CLASS
As early as possible in your pregnancy.  Alice and Ben came at 10wks pregnant because they wanted this information, to make well informed choices throughout pregnancy.  We offer a unique dip in/dip out package, which means you can attend as many times as you would like during pregnancy.