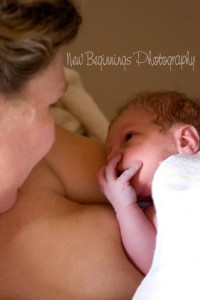 CONNECTION WITH YOUR NEWBORN BABY
There is much written about bonding and attachment, and the importance of Mum, baby and Dad all connecting as one, immediately at birth.  There is no doubt that this connection is vital to give a baby the best start in life, BUT not everyone has this opportunity.  Not everyone knows of its importance.  Not everyone has a doula to advocate and make sure this occurs, just the way Mum wants and not everyone has a beautiful birth, allowing this flow to happen quite naturally.
What is Birth debriefing?
Birth debriefing allows a woman/partner to safely talk about her birthing experience, to offload all the feelings that have built up over time, in a protected and independent environment.
Why is it important?
When a woman experiences a difficult or long labour and birth, which was not how she wanted her birth to be, then these deep emotional feelings, not only stay with her for the rest of her life, but can deeply affect the relationship she has with her baby/child.  The disappointments can be debilitating.  The guilt can be overwhelming guilty for feeling guilty about not having a normal birth, guilty because she has a healthy baby (and doesn't everyone love to tell a woman this is the most important??), guilt because her birthing body 'failed' (failure to progress is common language used by staff in maternity hospitals), guilt about what her baby missed out on, especially if there was an emergency caesarean, and we could go on and on with guilt stuff!
Your birthing experience is deeply imprinted (embedded) into your subconscious mind.  It will stay there and haunts many women in a very negative way throughout life.
THESE FEELINGS ARE REAL AND NEED TO BE ADDRESSED SO A WOMAN CAN MOVE TO A PLACE WHERE SHE CAN BE AT PEACE WITH HER EXPERIENCE
What happens in a debriefing session at Birth Right?
You will be given time to talk through your labour and birth (I encourage women to bring their medical records)
Your birthing will be clarified and put into context, especially with time frames
You will then have an introduction to hypnotherapy
You will then experience a beautiful, relaxed, deep hypnotic state, where there will be open access to your subconscious mind and you will be given the opportunity to heal from the anxiety, trauma, or whatever you choose that needs healing
You will then be given some wonderful ideas to assist your baby/child to heal from the traumatic imprint of birthing that is in his subconscious.
The session lasts 90mins.-2hrs.
How old should my baby be when I do a debrief?
It is never too late.  Last 3 women I have seen, all with different aged children, 8yrs, 16yrs, and 19yrs.  I was at a social event last month and had a long chat with an older woman who told me briefly her birth story.  Her 'child' was now a 46yr old man and she thought a birth debrief is exactly what she needed! so it is never too late or too early.
'I had been putting off doing a debrief because I thought it would be too painful to revisit.  I am so pleased I took this step.  It has changed my relationship with my child and my husband.  Susan is wonderful at guiding you to look at your birth in a different way.  I felt like a huge weight had been lifted and I have a new and clearer love and devotion for my little one and my husband.  Thank you so much'.  Lucy