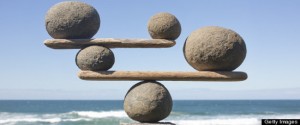 MEDITATION IN PREGNANCY
There are so many different types of meditation it can be confusing for anyone getting started.
EXCUSES FOR NOT MEDITATING
Don't have time
My mind is way too busy to meditate
I get restless if I sit and do 'nothing'
I've tried that and it doesn't work!
I'm not a hippy!
WHAT IS MEDITATION?
Meditation is simply a practice in which an individual trains the mind to be still and quiet, promoting relaxation, relieving anxiety, and encouraging an incredible clarity and awareness.  The word meditation has different meanings in different contexts.  It has been practiced since ancient times, often attached to numerous religious traditions and beliefs.  Meditation can refer to the state itself, as well as to practices or techniques to enhance the state.
3 SIMPLE WAYS OF MEDITATING
May involve repeating a mantra and closing the eyes
Sitting in a quiet, tranquil place for 15-30mins. per day, focussing on the breath and clearing the mind of all outside thoughts
Guided meditations
Meditation has a calming effect and directs awareness inward until pure awareness is achieved, invoking a feeling of being alert 'inside' without being aware of any other thoughts.
WHAT IS MINDFULLNESS?
This is simply another, and currently very popular form of meditation, where the focus is directed to the breath only and observing the rise and fall of the breath.  It is quite normal for our attention to not stay focussed on the breath for very long and find ourselves thinking or worrying.  The practice of mindfulness is to be aware when our attention has wandered, and gently but firmly redirecting our attention back to the breath.  This takes practice.
WHAT IS VISUALISATION?
Visualisation is a technique involving focussing on positive mental images in order to achieve a particular goal.
WHAT IS RELAXATION?
Relaxation is simply any number of methods or activity that helps a person to relax and to reach a state of increased calmness, and decrease muscle tension.  This is a common method used at the end of many yoga classes.
BENEFITS OF MEDITATING IN PREGNANCY
PHYSICAL BENEFITS INCLUDE
Increases blood flow and slows the heart rate
Leads to a deeper level of relaxation
Decreases muscle tension
Enhances energy, strength and vigour
Relaxes the nervous system
Harmonises the endocrine system
Provides wonderful connection for Mum and baby in utero
Increases space for baby as the uterine muscle relaxes
PSYCHOLOGICAL BENEFITS INCLUDE
Builds self confidence
Helps control thoughts
Helps to focus and concentrate
Develops intuition
Increases awareness and connection with baby
SPIRITUAL BENEFITS INCLUDE
Provides peace of mind and happiness
Experience an inner sense of 'knowingness'
Releases fears and anxieties
Pregnant women are often very anxious about the upcoming birth.  There is an all pervasive fear based campaign in advertising, books, movies, and well-meaning friends.  It is challenging for pregnant women to escape these fears and truly connect with their growing baby and focus on having a beautiful, enjoyable birthing experience.
Meditation can achieve amazing results for all, particularly during pregnancy.  Your unborn baby will also love the benefits of your meditation during pregnancy and it will quickly develop into a life skill, which you can easily teach to your baby/child.
Our Inside Birth CD will get you started and follow this up with an Inside Birth weekend workshop.  This relaxation is a wonderful gift you give yourself and your baby and you will be amazed at the results, especially your birthing experience.