WHY INSIDE BIRTH® EDUCATOR TRAINING IS DIFFERENT
Popular cultural views are that unborn babies are not having their own experience and therefore don't need parenting until we have them in our arms at birth.  Inside Birth® teaches that from conception onwards, we are laying down our foundational imprinting for life.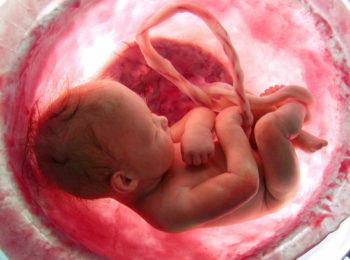 "I'm especially aware of the need to create babies that are mentally and physically healthy, in order to have a world that is healthy and peaceful."
~ Dr. David Chamberlain  Psychologist, author of 'the mind of the newborn baby', 'windows to the womb' and many others
The core philosophy of Inside Birth® is that we are conscious and aware from conception on. From the very beginning, we are having our own experiences, in utero, and, therefore, need parenting and support much earlier than was previously thought.
Inside Birth® is cutting edge education that changes how we perceive and support Mum and baby during pregnancy and birth.  Understanding earliest relationships from the baby's point of view and how those experiences set in motion life patterns is vital to achieve healing and connection.
You will learn how to liberate the mind from fear and anxiety using Inside Birth® hypnotic techniques.
As an Inside Birth® Childbirth Educator and birthing professional you will be educating parents about pre-natal consciousness and treating unborn babies as conscious. You have the potential to positively influence and transform both your professional life and the lives of the couples that you educate and support in their journey through early parenthood – i.e. during pregnancy, birth and beyond.  You are well placed to make a huge difference to unborn babies, their experience in the womb, and how they enter the world.
Our aim is to teach deep connection between Mum and baby and Dad and to appreciate the amazing power a woman has to create a happy, calm, intelligent new human who enters the world peacefully and with love.
We have limited spaces available in our 4 day face to face training to enhance optimal learning.
Training dates:  2-5 August, 2020 and 6-9 Nov., 2020

Early Bird Available.
Book here:  https://birthright.com.au/product/inside-birth-educator-training/