"You know, on our particular night, on the night that beautiful Eva was born, having a doula didn't seem to make a difference. We laboured alone in our house until about 3 am – this was an extraordinary and scary and beautiful and momentous period – and then I made the call to her. Susan drove over to our place and then shortly after, we went independently into the birth centre. Sarah continued to labour there until 11 am when Eva was born in the bath.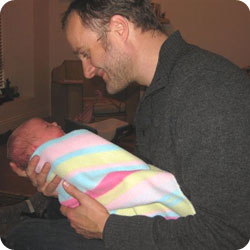 Things went well, we were in control. This is probably the key to what made Susan such a great doula – she was present without being a presence. In the lead up, she made an enormous difference – she (and her book) asked us to ask good questions, she is clear without being prescriptive and she possesses great integrity around the pregnancy and birthing process, her knowledge of hospital and midwifery structures is superlative.
She also took some beautiful pictures."  Nigel
The most important 7 words written in this testimonial "she was present without being a presence".  These powerful words are the key to being a doula.
DOULA TRAINING AT BIRTH RIGHT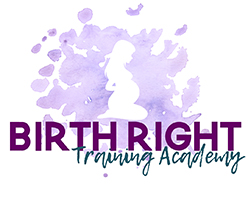 You will learn how to tap in to your own power, how to separate from any personal experience of birth, to be present as an aware, intuitive and connected doula.
You will learn how to think outside the square
You will learn about guiding a pregnant woman and her partner to question and research, understanding every decision in pregnancy is being made on behalf of their baby
You will learn the importance of silence and being calm
You will know how to apply creative thinking in the birthing space
You will learn how to support with confidence
Make 2018 the year that you choose to 'make a difference'.  There is a lot wrong in the world today but imagine the power of influencing the outcome of how a new person is grown, birthed and connected with his Mum and Dad.
Let's make the world a better place – become a doula!
https://birthright.com.au/training/birth-post-natal-doula-training/