WHAT IS HYPNOSIS?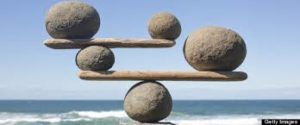 Current thinking in Psychology generally agrees that we all have a Conscious Mind and an Unconscious Mind. Making a change in our attitudes, beliefs and values is not easy for most people to do, because they approach the change consciously. But for a change to happen it needs a two-fold approach – to the Conscious Mind and the Unconscious Mind. Hypnosis facilitates that by making the Unconscious Mind more open to suggestion from the Hypnotherapist.
The Unconscious Mind is the part of you that runs your body. It allows you to breathe you while you sleep. It makes your heart beat. It causes your nerves to send information along the neural pathways. The Unconscious Mind is the source of the intelligence of your body and Hypnosis and Hypnotherapy allows you to tap into the power of the Unconscious Mind to change your life for the better.
This is a scientifically-based process for successfully creating change at the unconscious level.
The word hypnosis creates, in some people, fear of the unknown.
But many, who have experienced hypnotherapy, report on intriguing, indeed, even profound changes as a result of hypnosis.
Hypnosis is simply a normal, natural state of selective and focused attention. Every person has the ability to access a state of trance. Some can go deeper the first time they try it, others only very lightly. Even in these light states of trance, change is possible.
We access trance daily – when we drive, or watch television, or stare out the window. However, when done purposefully, entering in this trance consciousness can assist in stress reduction, even self-healing, and inner change of unwanted fears and phobias.
Hypnosis is the tool which, once learned allows us to enter into this focused-attention state, pulling our senses from the outer world inside. In this peculiar state of mind we seem to access resources unavailable in our day-to-day waking state. With the help of a trained hypnotherapist you can work directly with the Unconscious Mind, and develop distinctive abilities that allows you to make changes in your thoughts, feelings and patterns of behaviour.
The key is to be able to access the Unconscious Mind, to understand how the Unconscious Mind operates, and to have the Unconscious Mind automatically produce new patterns of thoughts, emotions and behaviour which are otherwise hard to control consciously.
The magic of hypnotherapy
Clients who experience a hypnotherapy session often state they were surprised by how alert and in control they were. The magic of hypnotherapy is it does not give you a 'treatment' or a 'pill' to 'fix' something but empowers you to simply use your own hidden powers to change your blueprint in your unconscious mind. You will leave the session feeling very relaxed and confident to make the changes you need to have a healthy, happy life.
Book a session with Susan today