TRANSITION TO MOTHERHOOD – SMOOTH OR TURBULENT
Conceiving, growing and birthing a baby is the major life event and transition to motherhood.
Becoming a mother does not begin when the baby is born, or when they learn to talk or walk, it begins from conception. It can be a turbulent or smooth journey. First, let's look at the turbulent event.
FACTORS WHICH INFLUENCE A TURBULENT TRANSITION TO MOTHERHOOD
1. How you were born! Yes, this is the big one.
2. Listening to endless horror birth stories from family and friends
3. Feeling fearful and not understanding where that comes from
4. Watching the really awful birth shows on TV
5. Reading about traumatic birth stories in pregnancy and birthing magazines
6. Being aware of your partners story and his fears
7. Work colleagues who tell you daily, with great enthusiasm, that you just don't know what you are in for!
8. Seeing movies that portray birth in a negative way
9. Hearing endless comments from female journalists about the unbearable pain of birth
10. Never, ever hearing a positive birth story
HOW THIS TURBULENT PATH CAN UNFOLD            
1. Fear increases more fear
2. If the caregiver (midwife or doctor) also has a negative attitude to birth, then this reinforces your fears
3. Attending pre-natal classes that reinforce fears
4. Baby picks up on Mum's fears and anxieties, in utero
5. You become a part of the syndrome – fear=tension=pain – so labour and birth require medical intervention and pain relief
6. Never feeling safe or supported
7. You then become part of the inevitable cascade of medical intervention, leading to a traumatic birth event for you and baby
8. Because baby is traumatised, breastfeeding, bonding and attachment are difficult and slow to establish
9. Increased likelihood of post-natal depression
FACTORS WHICH INFLUENCE A SMOOTH TRANSITION TO MOTHERHOOD
1. How you were born! Yes, this is the big one.
2. Only hearing beautiful birthing stories from family and friends
3. Feeling excited, joyful and elated and knowing where this has come from
4. Baby picks up on Mum's happiness, joy, and relaxation
5. Watching and hearing only wonderful birth stories
6. Feeling connected to your partner who is equally excited
7. Understanding that this is a normal life event and what you, as a woman, are designed to do.
8. Attending pre-natal classes that share amazing birth stories and teaches you ABOUT birthing, NOT give you instructions HOW to give birth
9. These positive stories and education is empowering
HOW THIS SMOOTH PATH CAN UNFOLD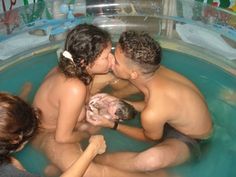 1. Choosing the right caregiver for you and who will support you in what you want
2. Choosing the right pre-natal education – one that will empower
3. Choosing the right doula for you and your partner
4. Connecting with your baby and interacting in many different ways, from conception for the next 40wks.
5. Talking with your baby in utero and discussing your plans for a wonderful transition for him, from inside to        outside
6. Telling baby how much you are looking forward to meeting on the outside
7. Enjoying your labour and birthing, connected in mind, body and spirit to your unborn baby and working together, relaxed and happy
8. Feeling safe and supported
9. Breastfeeding, bonding and attachment happen smoothly and easily
WHAT TO DO WHEN THIS TRANSITION HAS BEEN TURBULENT AND TRAUMATIC
You do not have to live with a traumatic birth event. This memory (imprint) will stay with you forever and can affect many aspects of your life, especially the relationship you have with your baby and your feelings about mothering.
Birth debriefing using hypnosis is safe and very effective in healing the imprint from a traumatic birth experience for Mum, Dad and baby.
Mum and baby can heal. This is an opportunity to perhaps break a family cycle or 'way' of birthing that has been passed down from generation to generation.
Hypnotherapy will eliminate any fears and anxieties creating a positive outlook for future pregnancies.